It was the last night of Pagani when a group of imprisoned refugees started singing again.
The conditions inside had changed within the last days. Police had slowly given up to control the situation, they just locked the people inside and stayed outside. Since the doors were broken the refugees could move inside the yard and to all the cells. Some of the cells were burned, each revolt inside had left it's signs on the building. It looked as if the building was breathing its final breath. Burned mattress were just thrown in front of the door. The yard was used to play football in these last days. And there was the singing in the night.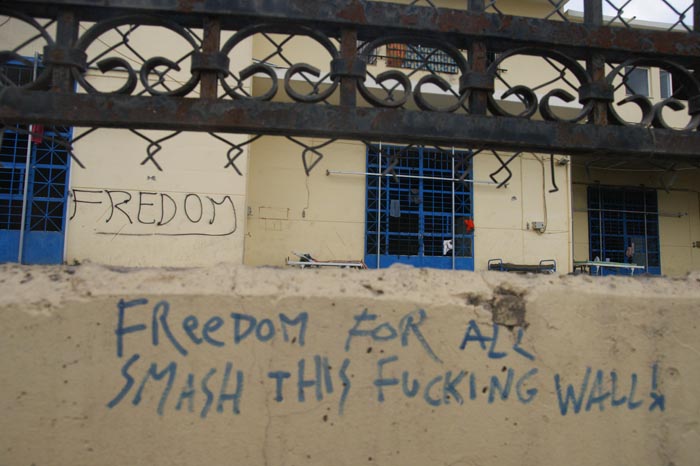 The final night in Pagani on Friday turned into a real party-night. It began with question that would not sound crazy in any other place: "Do you need anything? I will just go, shopping." Although he
didn't belief it, our friend who was narrating about the party gave five Euro ("because it sounded crazy enough for me"). The guy jumped over the fence and came back with cigarettes, whiskey and beer.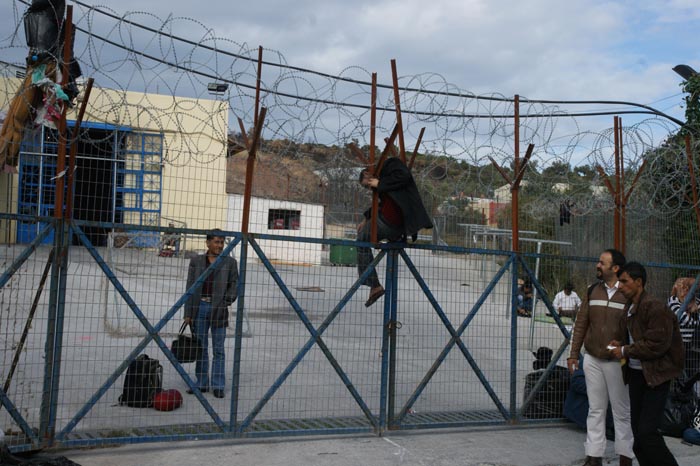 They started drinking and telling each other their stories of migration and what they are missing and about their life. "When I told my story it was so and I started crying myself about it." When the beer was finished they wanted some more and so the guy jumped again. The police came to him and said he can not leave. "But I have to go shopping!" he said to them. "If you don't want me to go I can make a list with our needs and you go get it for us." Obviously the policemen didn't want to go and said to him: "Okay go, but you have to return, you know!" He went himself and returned again with more beers. A real party started with a lot of songs in various languages. A lot of sad songs about the things people left behind – but also dancing and the hope to go further.
In the next morning there the first deportation from newcomers to Xios took place. It happened silent. They brought one bus with families a second one with men and boys and in the last minute a smaller one to the harbour of Mytilini. All in all about 50 people were brought to the detention camp in Xios.
A lot of things to be done to stop these deportations to another prison, to prevent the old Pagani-building to be renewed and reopened — and to fight for open centres and of course papers for everyone!!!.
Maybe, Pagani could be used as a memorial place.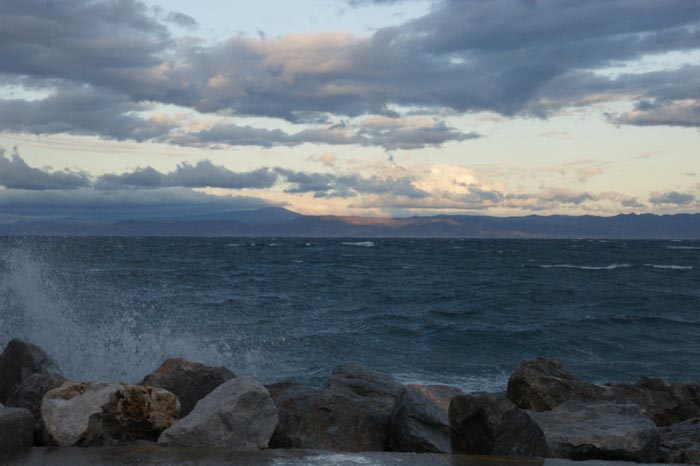 The ferry that was supposed to leave Mytilini on Sunday at 6:00 pm could not go because of the weather. Today, three days and two nights later, the ship with the released people has left the harbour of Mytilini.
Pagani is abandoned – looking ancient already.