This is a translation of this blog post in German. Picture Credit: Stroux
Today is day 21 of the hunger strike. This is a report about the last days. Most of the hunger striking migrants arrived from Crete on a ferry 22 days ago, in order to start the hunger strike. There were huge banners on the ferry, announcing the aims and demands of the hunger strike.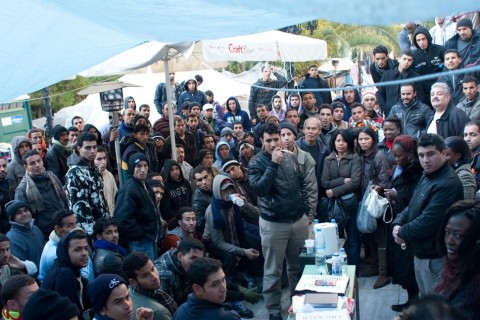 Solidarity groups welcomed the migrants at the port of Piraeus, and then, they altogether moved to an empty building of the university in the centre of Athens. A university building was picked because police is not allowed to enter the university (university asylum) since the end of the military junta, when soldiers entered the polytechnic university by force.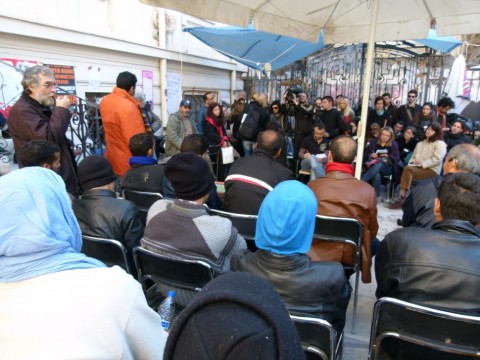 Just as the hunger strike had started, political parties and main stream media started a agitating against the strike. The government sued the owner of the ferry, its agents and the captain for the smuggling of illegalised people ("trafficking"). This is a big joke, since ANEK-lines has been doing deportations for the greek government for years. A few days later already, 1.800 persons had denounced themselves publically for having supported refugees as an act of solidarity.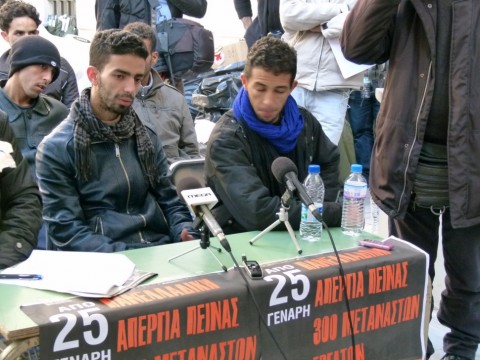 The agitation led to the hunger strikers having to leave the university building after a few days, as the police threatened to enter by force. We had a gun to our head, one of the activists later stated on a press conference. The very night, a substitute place for more than 100 hunger strikers had to be found. After several hours of negotiations with the paolce and with the owner of a nearby, empty villa, a solidarity demonstration brought the hunger strikers to the new place. Since only the first floor and the cellar can be used, the majority of the hunger strikers have to camp in the yard. Heavy rain turned the situation precarious, only on the 5th of February, a change of weather alleviated the situation.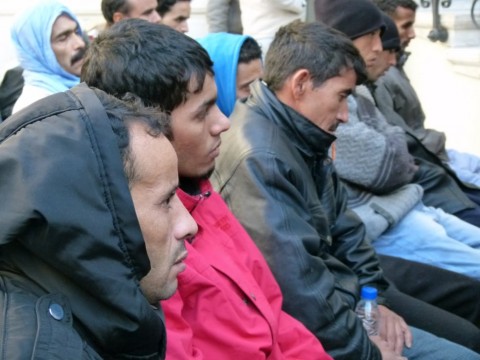 The hunger strikes are being supported, protected and accompanied day and night by solidarity groups. Since the hunger strikers are very adamant about retaining their autonomy, decisions are made in different assemblies, which nevertheless have exchange. The atmosphere is characterised by determination and respect. Many people support the strikers by visiting or practical aid.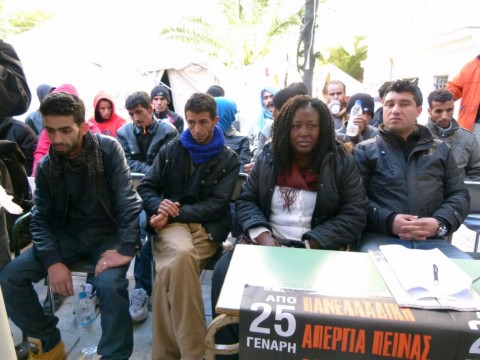 On the 8th of February, a lot of migrant organisations from Athens and Greece declared their solidarity with the hunger strikers and their demands in a press conference. The hunger strikers announced that very day that they would now also stop to drink tea.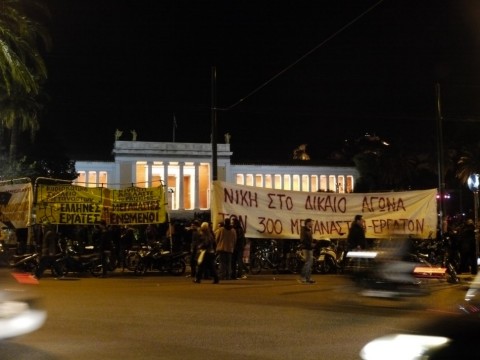 On the 9th of February, a long live concert with many greek musicians took place on the adjacent square. There were songs, but also speeches by the migrants and statements of solidarity.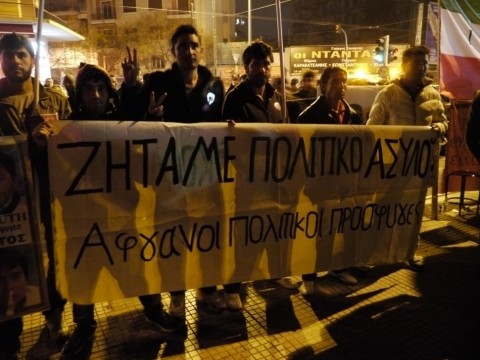 On the 11th and 12th of February, two big demonstrations took place in Athens, where 1.500 people participated.