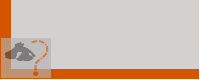 Here are a few last hints for those who haven't yet quite made their mind up about coming (you really should though!). For one, it is important to have in mind that the police usually controls people that arrive by plane and boat. You should think about that when packing your bags…
And if you are not flying to Lesvos directly: Get your ferry ticket now! Space on the ferries to Mytiline is limited, and some people have already been grounded in Athens due to this. So don't wait! Book your ticket now (after all, we didn't set up the How to Lesvos site just for fun).
If you have any urgent problems, you can call the camp phone: ++30 694 791 36 22. This telephone number is of course available before and during the camp.
Once you know what date and time you'll be arriving in Mytilini or at the airport of Lesvos, you can write an email with the date, time and the amount of persons to this address: arriving.Mytilini (at) googlemail.com. There is transportation to the camp site. There are public buses to the campsite, too. We will publish the timetable. If you cannot catch one of those because you arrive at crazy times, let us know via email.

As always: Check the page How to Lesvos for complete information. And you can always check the How To Lesvos Category for updates, also alvailable as RSS.