M., a 17-year-old Palestinian youth was accused of "trafficking" in Samos. Four months ago, M. was arrested by the police, when he arrived in a boat together with another 55 people. The police claimed to have him identified as the driver of the boat. The accusation was based on a photo made from a helicopter that was stationed in Samos as part of the Frontex operation Poseidon. Despite being a minor, he was imprisoned, awaiting his trial. The Samos solidarity group heard about his case and organised a lawyer. He was in front of a court, but finally acquitted and set free.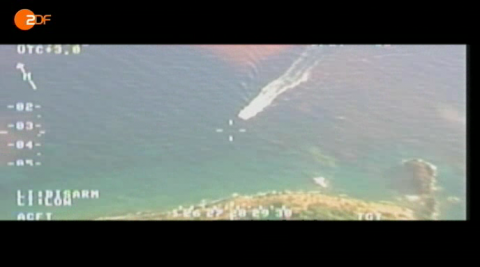 Welcome To Europe made an interview with M. in June 2010, after the trial was over. His friend A. acted as a translator.
w2eu: Please tell us what happened.
M.: The police works in the sea, looking for people coming and they look with goggles. I was afraid because i was the youngest person in the boat, so I stayed near the engine. But I didn't drive, because the big one drives, because he knows Samos, he knows the sea, he knows everything. In my country there is no sea. So I am absolutely no driver. The helicopter is coming with a big light and after that the police take me. I asked them why me? They say because the police saw me in the boat near the engine. But the photo is not very good because you can't see in the sea if you drive or not, because the driver is clever, he stays behind and he puts his hand in the engine and he drives from far away.